It's not the first time I'll be rewriting that whole crazy jet fighter combat simulator arcade thing.
I came to realise in a recent post that I'm never happy with what I've done. Which turned out well for me because I lost all my project files.
A few months ago my machine decided to cough up blood and report heavy hard drive failure jargon. What's more in the process of restoring the backups the backup drive itself decided to fail as well.
I took it as I would any sign from above and naturally ignored it. It was time to rewrite – everything!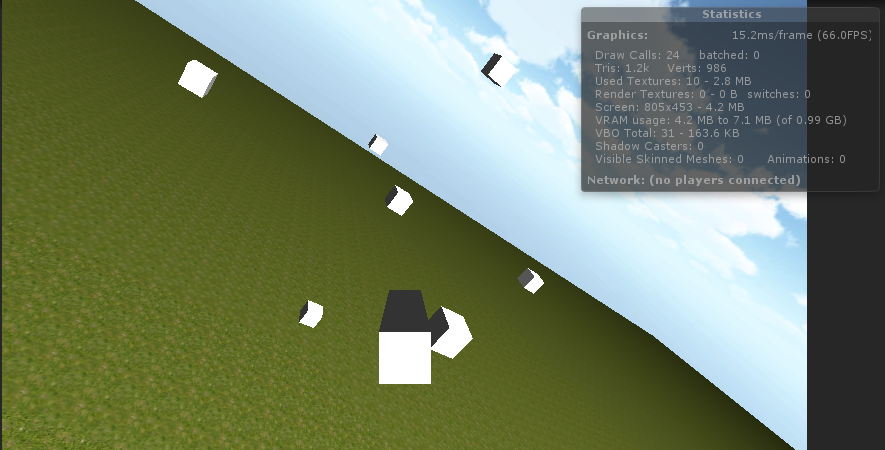 Yes I lost the plane models too, but this time I thought I'd focus more on the game than the models. Hence the new air-superiority paper-plane…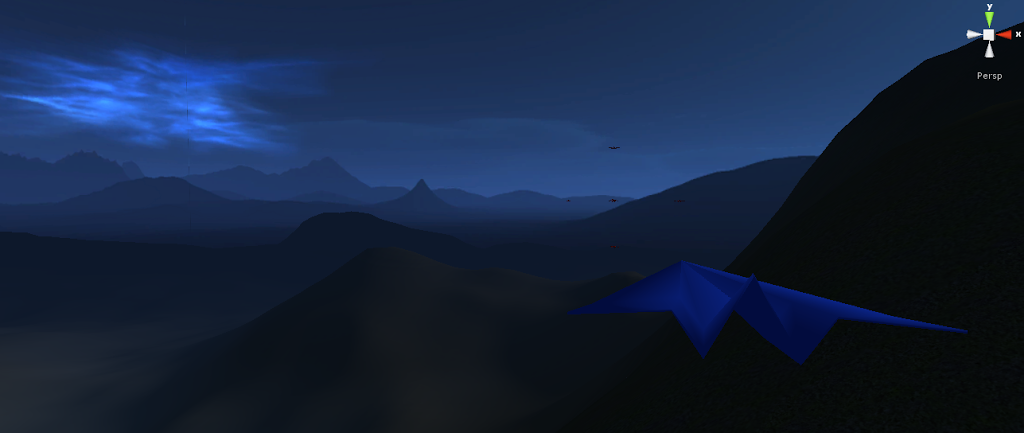 That beautiful sunny day scene was starting to depress me as well. It was time to post-apocalyptic-ise the place!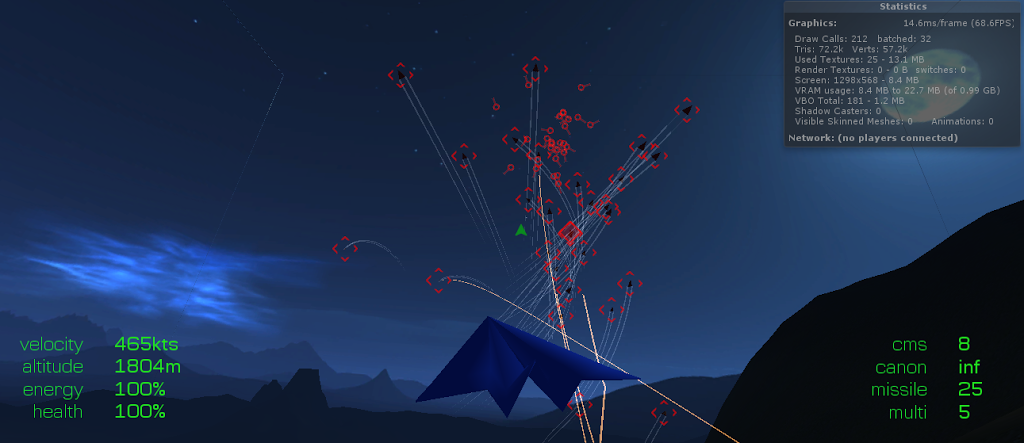 Lots of enemies. Far less lag.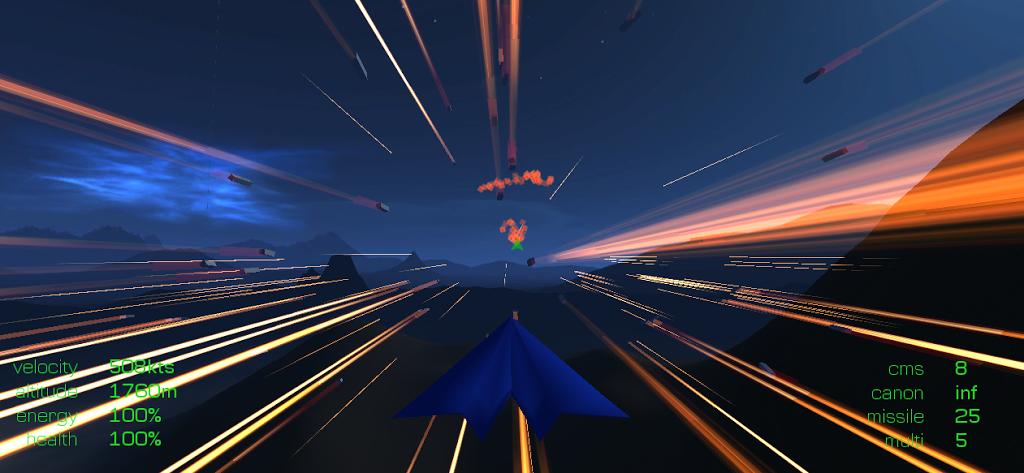 Time to experiment with cool weapons I think.